At the end of last year, we showed the new third-generation modular data center EdgeDC to experts and the public for the first time. The product builds on the previous series of the successful data center formerly known as Mobile DC, and we plan to expand to foreign markets.
We introduced the first generation modular data center in 2001 for the humanitarian mission in Kosovo, where it enabled an immediate restoration of telecommunications services. The second generation was a great success immediately after its deployment and became one of our key products hugely popular among state institutions and public sphere clients. Local institutions include, among others, the Homolka Hospital, the Ministry of the Interior of the Czech Republic or Forests of the Czech Republic. As for foreign locations, we have supplied data centers for Ooredoo Oman LLC, Digital eGovernment of Sharjah or the Ministry of Interior of the United Arab Emirates.
"We are the Czech market leader with global ambitions. We see an opportunity in developing markets still building their communication infrastructure where modular products offer an effective solution that can be delivered in a short time with a high return on investment. Therefore, we focus our attention on the African market as well as the Middle East region,'' Milivoj Uzelac Jr. explains the situation around modular products.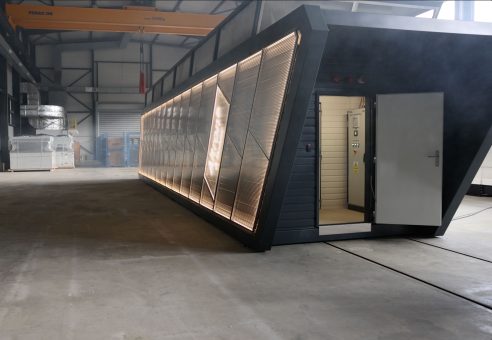 In the third generation of EdgeDC, our development team focused on significant modifications in terms of performance and architecture (up to 120 kW for ICT power, 16 racks in one 45-foot module). Furthermore, EdgeDC has also been completely rebuilt in terms of construction and aesthetics, thanks to which it offers increased durability with a twenty-year construction warranty.
The aforementioned changes have a positive impact on acquisition and operation costs. The third generation module can effectively reduce energy consumption using photovoltaic systems and advanced free cooling technology.
"Looking at individual benefits, one of the biggest is undoubtedly mobility. Our plug-in-play device is delivered to the site ready & tested, and can be put into operation in one day. This brings the possibility of immediate deployment even in remote locations and ensuring the required IT capacity,'' adds Altron Modular product manager Ondřej Horák.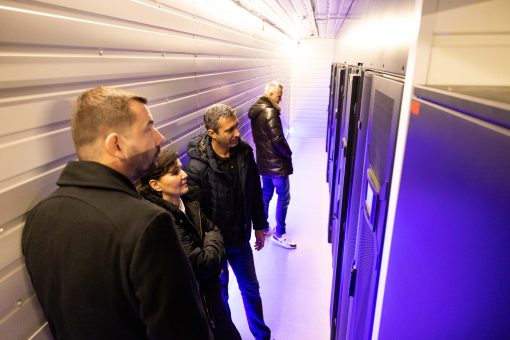 The production of the third generation EdgeDC will take place in our newly-opened plant in Buštěhrad. Its capacity is designed for the semi-serial production of several hundred modules per year. However, we do not forget about future development and the new products we plan to introduce.