This year, we introduced three new specialized divisions that will allow us to better develop individual segments of our business. One of them is the Division of Backup Systems (Czech: Divize zaloznich systemu, abbr. DZS). Antonín Hemmer, who until now held the position of Security Director, took over its management. The new director told us about the priorities of the new division as well as products it will development in the following interview.
Backup systems are among the oldest products Altron started with. Why was the new division created?
The backup systems division was established as a solution to the demand for simplifying the order execution process. The aim was to divide the requirements of customers coming to our company. Simply put, they are either complex (integration) solutions or basic solutions/products with a basic service.
The goal was to separate the preparation and subsequent implementation of standard and complex orders at the beginning of each business case. We expect several things from this setting – namely, we want to relieve the department of professional services from relatively simple orders and thus create space for them to focus on large integration orders. At the same time, we believe that having a division which mainly deals with backup systems will expand the installed database of classic backup sources and thus create new business opportunities for the service division.
Backup systems are products that we understand very well. We know them very well and have been selling them for a long time. We have experience in this area and we are a traditional brand on the market. These are all very good preconditions for the operation of the DZS.
What products and technologies are part of your division?
As the name of the division implies, these are mainly standard products designed to back up electricity distribution. These are mainly UPS backup power supplies, motor generators, batteries, rectifiers, inverters. We also offer additional products such as 19" racks and PDU busbars
. We always offer products with a basic service, which covers transport and installation, but also connection, first start-up and training.
Is is fair to say that with backup systems you target multiple segments all across the market?
Yes, backup systems have a wide range of applications across all market segments. These are basic products that operate independently or as part of a larger whole. Our customers range from large corporations to small businesses. We sell products to end users, government institutions, developers, suppliers of higher technological units or capital investment.
For instance, we are currently having a lot of success selling our products to retail chains that are opening new branches or changing existing systems. Simply put, these are traditional products which everyone can appreciate.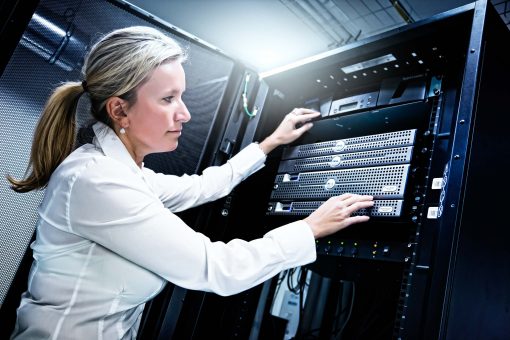 How about technological trends in connection with these traditional products?
I'm not sure if we can talk about technological trends. We sell traditional products that have been on the market for decades. Like other technologies, these products undergo modernization, their efficiency increases, dimensions are reduced, their operation simplifies and so on. Over time, LiOn or LiFePo batteries appear more in the field of backup. They have specific properties and for some customers, they are more interesting than conventional lead batteries, despite the higher price. We sell products of key global players in the field of backup resources. They are completely modern and fully competitive products.
What are the main objectives for your division?
The main goal is to successfully start the DZS and prove its viability. We need to clearly define a product strategy that must be discussed across the service, implementation and technical development divisions.
We also need to fill the positions of product specialists who are able to represent, communicate and find new products on the market. They must be able to configure, offer and manage individual products in terms of supporting materials and legislation.
Team expansion often goes hand in hand with the expansion of services offered. Do you have such plans for the future?
In the future, in addition to basic services, we also want to offer minor electrical installation work, switchboards and related wiring. To do this, we will need to create a new installation department. We will need mechanics who able to perform these tasks. This can be conceived as a shared department, because it is well usable within other divisions, e.g. in service for battery replacement or implementation.